3 Easy Recipes and Ideas for Your Taco Truck Menu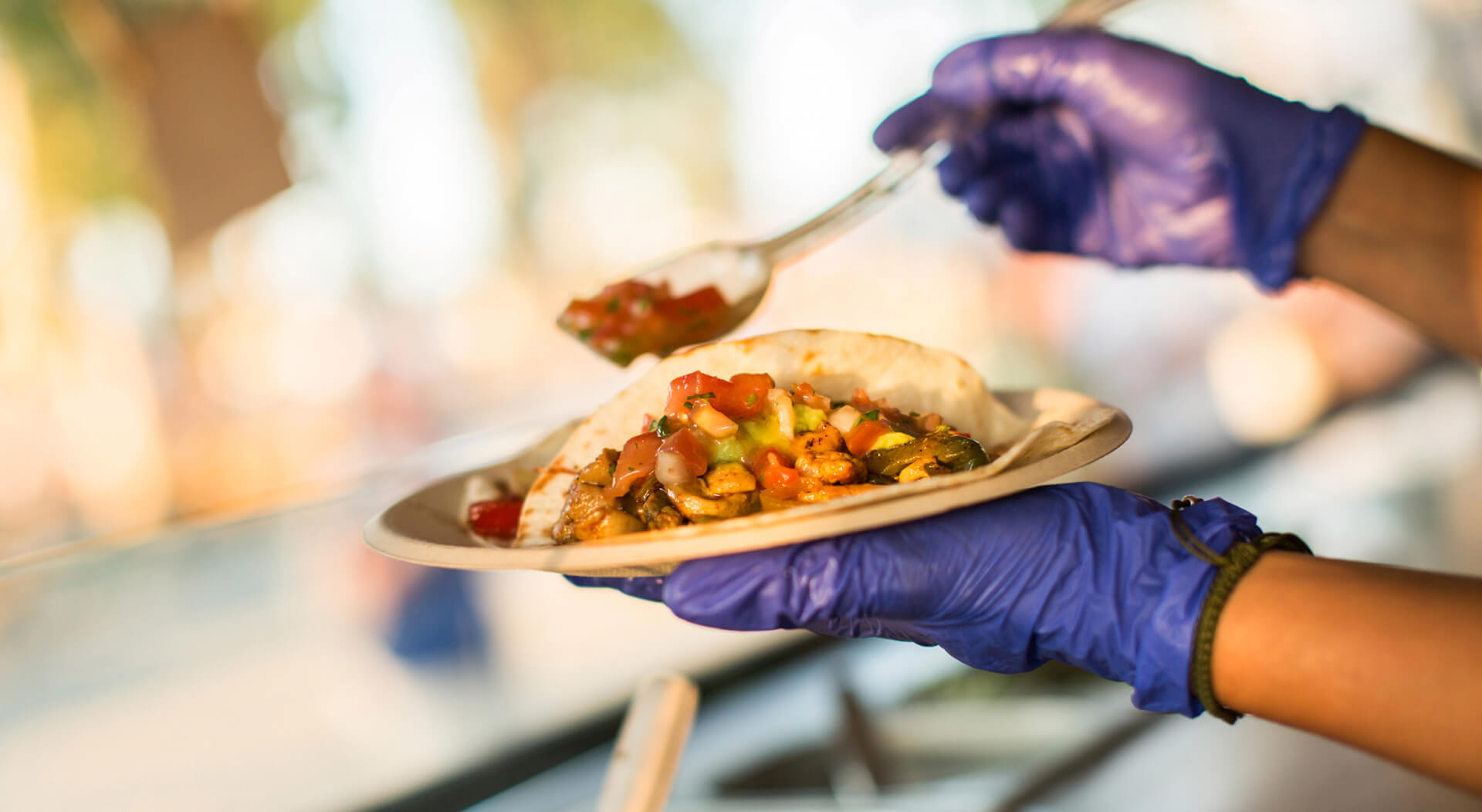 The taco we have known today is a melting pot of Mexican and international cultures. The staple food of Mexicans is freshly made flat and soft corn tortillas filled with cooked organs and fish. It provides them the vital energy and nutrients they need for the day. But they do not have cheese, lettuce, sour cream, nor tomatoes. The tacos sold in most restaurants today are very much different from the staple food of Mexicans.
Brief History of Tacos

During the 18th century, Mexican miners used to wrap gun powders in papers like taquitos. These were inserted on rocks to set an explosion for mining. The common food of this working-class is soft corn tortillas with spicy fillings. From this, originated the term "taco de mineros." It was later known as a taco. 
In 1905, Mexican migrants came to the US as railroad laborers. To sell cheap and portable street food, three women set up a food cart in Los Angeles selling soft corn tortillas called tacos. They became popular as the "chili queens." 
In the 1920s, Americans started twisting the taco recipe. They replaced the organs and fish with either ground beef or chicken. They also started adding cheddar cheese, lettuce, and tomato to the recipe. The crunchy taco shells then came into existence in the 1940s.  It became a hit among food trucks because pre-made crunchy taco shells are easier to produce and last a long time. 
Nowadays, taco food trucks are a common scene among American streets. With many food trucks offering the same kind of Mexican-American dish, food truck owners need to come up with a unique recipe or twist.
Easy Taco Recipes

Below are 3 easy recipes and ideas for your taco truck menu.

Carne Asada Baja Street Tacos

This is the perfect steak taco for meat lovers. It is filled with slices of beef, cilantro, onions, and sour cream plus a little bit of hot sauce. The sour cream makes the taste of the 75% beef filling shine in this easy taco recipe.
Directions for cooking: 
1. Trim off the fat of 2 pounds of flank steak. 
2. Warm the steak in a griddle over high heat. 
3. Add 2 tablespoons of vegetable oil and rub it on the steak to coat. 
4. Season it with pepper and salt. 
5. Cook each side of the steak for 5 minutes. 
6. When the steak turns medium rare, remove it from the heat and let it rest. 
7. Chop 1 cup of cilantro leaves. 
8. Slice 1 lime into wedges. 
9. Slice half of a large white onion thinly. 
10. Heat 2 tablespoons of vegetable oil and cook 12 pieces of corn tortilla one at a time. 
11. Cook each side for around 10 seconds then put it on a plate lined with paper towels in between. 
12. Cut up the steak into fine small chops. 
13. Assemble the steak with the cilantro leaves and onion in each corn tortilla. 
14. Season with a squeeze of lime then, add some hot sauce and sour cream. 
Chicken Tacos with Chipotle Crema

Chicken meat can get a little dry for a perfect taco. But the secret of this easy taco recipe is using chicken thighs instead of chicken breasts. Thighs are moister and more flavorful. 
Directions for cooking: 
1. Preheat the oven to 375° F. 
2. Clean 1 pound of boneless and skinless chicken thighs. 
3. Trim off any remaining bits of fats. 
4. Arrange the chicken thighs in a single layer on a parchment-lined baking sheet. 
5. Drizzle them with a few tablespoons of olive oil. 
6. Peel and chop 1 medium white onion and 3 pieces of garlic cloves. 
7. Arrange them on top of the chicken thighs with 3 to 4 whole thyme sprigs. 
8. Mix 1 ½ teaspoon of cumin, ½ teaspoon of ground white pepper, 1 teaspoon of salt, and 1 ½ teaspoon of smoked paprika in a small bowl. 
9. Sprinkle the mixture evenly on the chicken thighs. 
10. Roast them within 30 to 35 minutes or until completely cooked. 
11. After cooking, remove the chicken thighs on the pan and discard the herbs, garlic, and onion. 
12. Transfer the chicken thighs to a large bowl. Let it cool down. 
13. Then, shred the meat using two forks. 
14. To make the chipotle crema, whisk 3 tablespoons of half-and-half of chipotle sauce and half a cup of sour cream together with 1 teaspoon honey and the juice of 1 piece of lime. 
15. Add 2 tablespoons of adobo sauce and season the mixture with salt to taste. 
16. Put the cream on a fridge until it is ready to use. 
17. To serve, warm the corn tortillas in a dry skillet for at least 10 seconds per side. 
18. Top them with chicken, diced avocados, lime wedges, pickled jalapeños, Queso Fresco, and shredded cabbages. 
19. If you are having a hard time finding Queso Fresco, you can swap it with farmer's cheese instead. Afterward, add the chipotle crema for a cool and creamy finish with some spicy blend. 
Easy Fish Tacos

Feast on seafood with this easy fish taco recipe. This dish skips the frying procedure and grills the fish instead. It makes the dish easier to cook and healthier to eat. 
Directions for cooking: 
1. Start by marinating 1 pound of firm white fish (preferably a snapper) in a baking dish. 
2. Squeeze half of a lime juice on it. 
3. Add 1 clove of finely chopped garlic, ¼ teaspoon of chili powder, and ¼ teaspoon of ground cumin. 
4. Season with Kosher salt and freshly ground black pepper. 
5. Then, refrigerate for at least 15 minutes. 
6. After 15 minutes, warm the grill in medium heat. 
7. Brush the grates with vegetable oil and cook one side of the fish for around 3 minutes or until the underside has marks. 
8. Flip and cook the other sides until they are opaque. 
9. Transfer them into a platter and break the fish into pieces as it cools. 
10. To serve, warm 6 corn tortillas one by one in medium heat. 
11. Add the fish on the tortillas and top with chopped fresh cilantro leaves, sliced avocados, thinly sliced cabbages, and thinly sliced red onions. 
12. Squeeze some lime juice and add guacamole, salsa, and sour cream. 
13. You can also put some hot sauce if you like it spicy. 
This easy fish taco has plenty of fiber, lean protein, and vitamins, making it a super nutritious meal. 
There are many other ways to serve tacos but the ones we mentioned are proven delicious and enticing for the general palate. You may also try tweaking some parts of the recipes and create a unique menu of your own.
If you are also running other food niches, here are some menu ideas:

And if you are searching for a new food truck unit, visit UsedVending.com for great deals. We have an amazing selection of mobile food trucks and mobile business trailers.