5 Important Questions to Ask Before Buying a Used Party Bus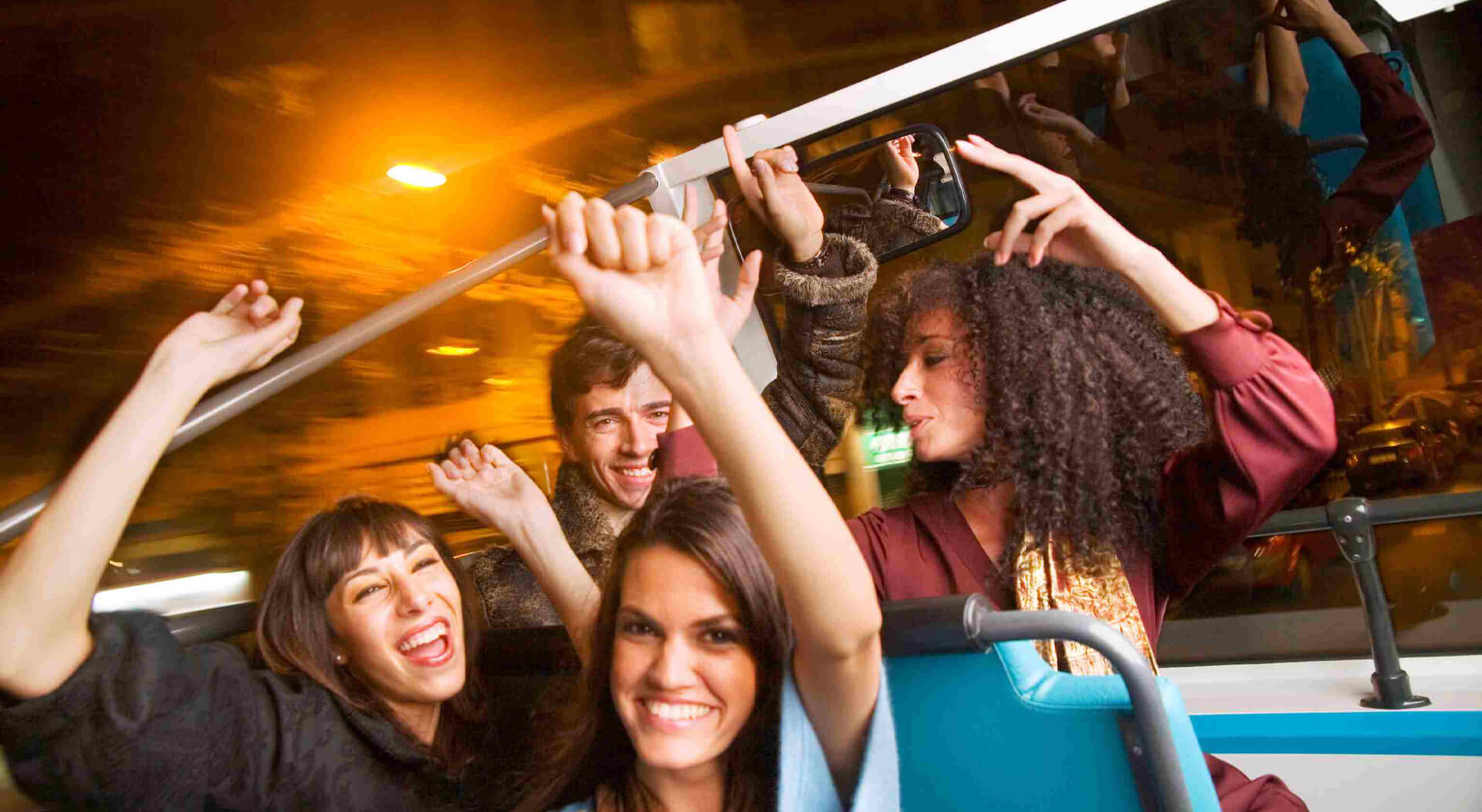 When it comes to buying vehicles, there are times when it's better to buy a used one rather than a new one; the opposite is true, too. It doesn't matter if you're looking to get a sedan or something heavier, such as a van or, say, a party bus. There are several things you need to do and questions to ask before agreeing to a price, not to mention paying it. 
If you've tried selling your mobile business before, or you know someone who did, you can understand where the seller of a used party bus is coming from. You, too, would want to make as much money as possible from the sale. That doesn't mean you should agree to their asking price right off the bat. At least, not without asking several important questions.
How old is the bus?

Party buses can be converted from used buses, although some operators may choose to use ones that are fairly new. Knowing the bus's age is the first step to discerning whether or not it's worth going through with the purchase. After all, the older a vehicle is, the more likely it is to need maintenance and repairs more often. 
There's nothing wrong with occasional maintenance to make sure it's in the best possible working condition. However, if the party bus's age means it'll be spending more time in a repair shop than on the road, it's best to consider getting a new one instead, or else one that isn't as old.

What is the bus's maintenance history?

This is an important point, but buyers still miss or forget it sometimes. To ensure you don't do the same, try asking about it first. Check the vehicle's maintenance records, not to mention insurance claims and any accidents the party bus may have been involved in in the past. Not only do you want to learn how well the vehicle was cared for, but you'll also want to know if it's generally in good shape or not. 
Long story short, a used bus that seems to have a habit of getting into accidents may not be the best choice for you, even if its mileage isn't particularly high. On the other hand, a bus that's traveled more but has only been in one or two accidents that called for only minor repairs may well be the better option.
What are the specifics?

Specifics include the manufacturer and model of the bus, and what kind of fuel it needs. All of this is important because you need to be sure that you can obtain parts should they be needed for repair or maintenance. Also, you wouldn't want to damage it in any way – or at the very least cause it to run inefficiently – by using the wrong fuel. 
Other things to look at include whether or not the bus you're thinking of buying has any extra safety features, whether it uses air brakes or disc brakes, and if you know someone who is experienced enough to drive the bus, or if you yourself can drive it.

What repairs or maintenance will it need?

No matter the age and maintenance history, any used party bus may need some repairs to make it road-worthy. Even if it's in generally good condition, you'll still want to ensure the battery is charged, the engine has enough, all fluids are topped up, and so on. 
If the seller offers to handle the repairs and maintenance, that's one less thing for you to worry about. On the other hand, if nothing is said about the seller taking care of the repairs, assume that you'll be the one doing so. In that case, it's even more important for you to know what repairs will be needed so you'll have a rough idea of how much it will all cost. Knowing you'll have to shell out more cash before the bus is safe to drive – or even to make sure the amenities on board are all still functional and serviceable – is a good reason to try and argue for a lower price. 

How will the bus be used?

This is one question to ask yourself rather than the seller, because how you'll be using the party bus will play a part in your final decision and what further work needs to be done after you buy the bus. It's not that different from finding out what truck is best for a mobile business.
For instance, if you're going to use it as a shuttle, you may not want to get a used party bus that's been outfitted with new seats and a karaoke machine. But if you're going to continue using it as a party bus, then you'd be grateful for those updated features. 
Or let's say you plan to convert the party bus into a mobile tiny home. In that case, you'd want to know how sturdy the flooring is and when was it installed, if there will be enough space for a bathroom, and how much storage space you'll have – among other things.
If you're wondering if all this research is necessary, rest assured that it is. After all, not only do you want to be sure you're getting a good deal, but you'll also want to know if that used party bus is indeed the best choice for you. So ask the above questions before getting a used party bus and you'll have no problems telling if it's a good investment or not.

Looking for the perfect bus for your business? Check out our party buses for sale at UsedVending.com.