Pros and Cons of Salvaging Parts from A Semi Truck Junk Yard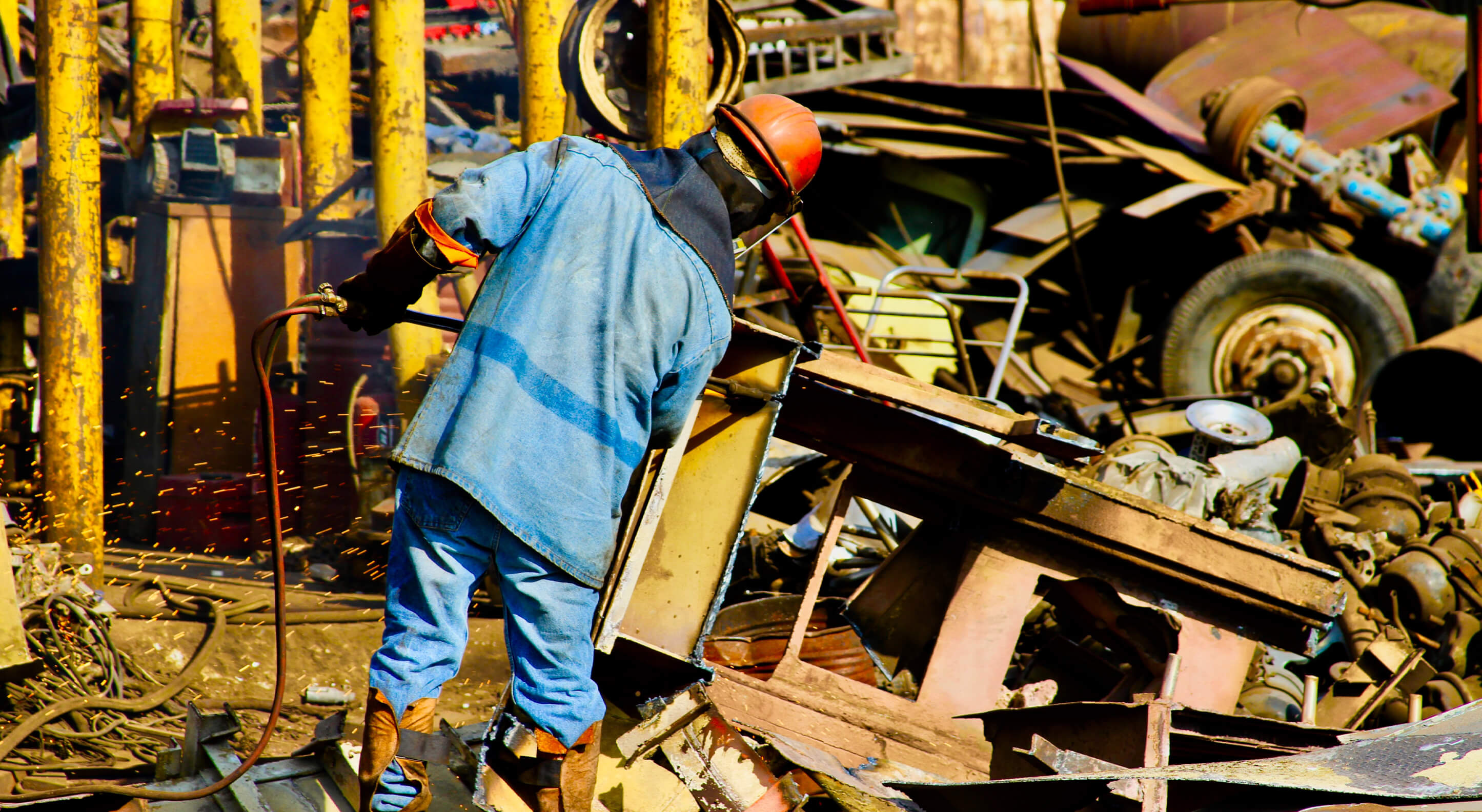 When vehicles need to have parts replaced because they're broken or worn out, owners can typically choose from OEM (original equipment manufacturer), aftermarket, or salvage parts. OEM parts are typically the more expensive option, since they're made by the same manufacturer that made the vehicle. Aftermarket parts are less expensive since they're made by a separate company and designed to be compatible with as many vehicle models as possible. Salvage auto parts are those taken from used, unwanted, or wrecked vehicles and can be the cheapest option. 
Obviously, trucks are still vehicles, and even if the truck you chose is one of the best semi-truck models to buy, no matter how well you stick to its maintenance schedule, regular wear and tear can't be avoided. So at one point, you'll need to make a decision on what parts to use to repair your truck. If you can afford it, OEM parts are recommended because you can be sure they're made for your truck and will work for as long as you need them to. You might be a little more iffy about aftermarket parts since they aren't made for a specific make and model. But what about salvage parts?
To help you decide, let's take a look at the advantages and disadvantages of using salvage parts for your semi-truck.
The Advantages
Cheap price

The first advantage to salvaging semi-truck parts is the price. Even compared to aftermarket parts, ones that are salvaged are cheaper, and that's good news if you're on a tight budget for repair. In the best-case scenario, you can buy the whole vehicle for a good price and salvage as many parts from it as possible. Not only will this save you subsequent trips to a salvage or semi truck junk yard, but you'll have a selection of spare parts on hand in case another truck needs a replacement part.

Right fit for an older model

The second advantage is, you have a good chance of finding just the right fit if your truck is an older model. The same can be said if you have a truck from a foreign manufacturer, since junk yards have both local and foreign models. Even truck owners who have a rare model will have a chance of finding the perfect replacement part at a junkyard, since even rare trucks will wind up in one at some point. 

Reduce waste

The third advantage to salvage semi-truck parts is you'll be doing your part for the environment even as you keep your wallet from running empty. Instead of sitting in landfills for a decade or so, vehicles can be sold for spare parts before they're turned into scrap metal. In other words, salvage and junkyards help to reduce the waste generated by junk vehicles, promote reusing what can be reused, and finally recycling what's left.
The Disadvantages
Expect damage

The first disadvantage of using salvage semi-truck parts is, no matter how much time you spend looking, you could still end up finding a damaged part instead of one that works well with a little bit of fixing up. You're right to expect some wear and tear, of course, but it's also likely that there's hidden damage to the part you just bought, which would make it dangerous to use as a replacement, so you either have to get another one, or you have to turn to the other alternatives instead. As you can tell, that defeats the purpose of getting a salvage truck part in the first place.

End up with the wrong part

Another disadvantage is that you need to know what you're looking for, or you could wind up getting the wrong part or else one that's incompatible with your truck. You'll have to do some research to learn exactly what part to keep an eye out for, and then know how to retrieve it from the junk vehicle. Otherwise, you'll have to rely on a salvage parts shop as compared to an aftermarket parts shop. Unless you've worked with them before, they could try to trick you into paying too much for the part, even after factoring in the cost of labor, or else sell you a different one.

Time-consuming

Last, but not the least, when going to a salvage or junkyard, there's no guarantee that you'll find the part you need, no matter how much time you spend looking for it. This can be discouraging for truck owners who've scoured every salvage and junkyard they could find but came out empty-handed each time.

Last Takeaway

Before you decide for or against salvage parts, remember that the above are just meant to give you as much information as possible, rather than convincing you of one option over another. The truth is that what you choose should rely as much on the circumstances of the individual truck repair as it would on the pros and cons of salvage truck parts compared to aftermarket and OEM. 
In other words, you may find that you'll have better chances with OEM parts for certain trucks in your fleet, but other trucks run just fine with salvage parts as they do with aftermarket or OEM ones. No matter what kind of semi-truck you have, if you don't mind handling the labor yourself, know your truck parts inside and out, and you'd rather devote more of your budget to other sections of your business, then salvage parts are very much a viable option for replacement and repair.
Need help with finding a reliable truck that doesn't break the bank? Check out the largest selection of semi trucks for sale at UsedVending. You might find buying a pre-owned semi is better that looking for an old truck's spare parts.