Straight Truck vs Truck Tractor: How Do They Differ?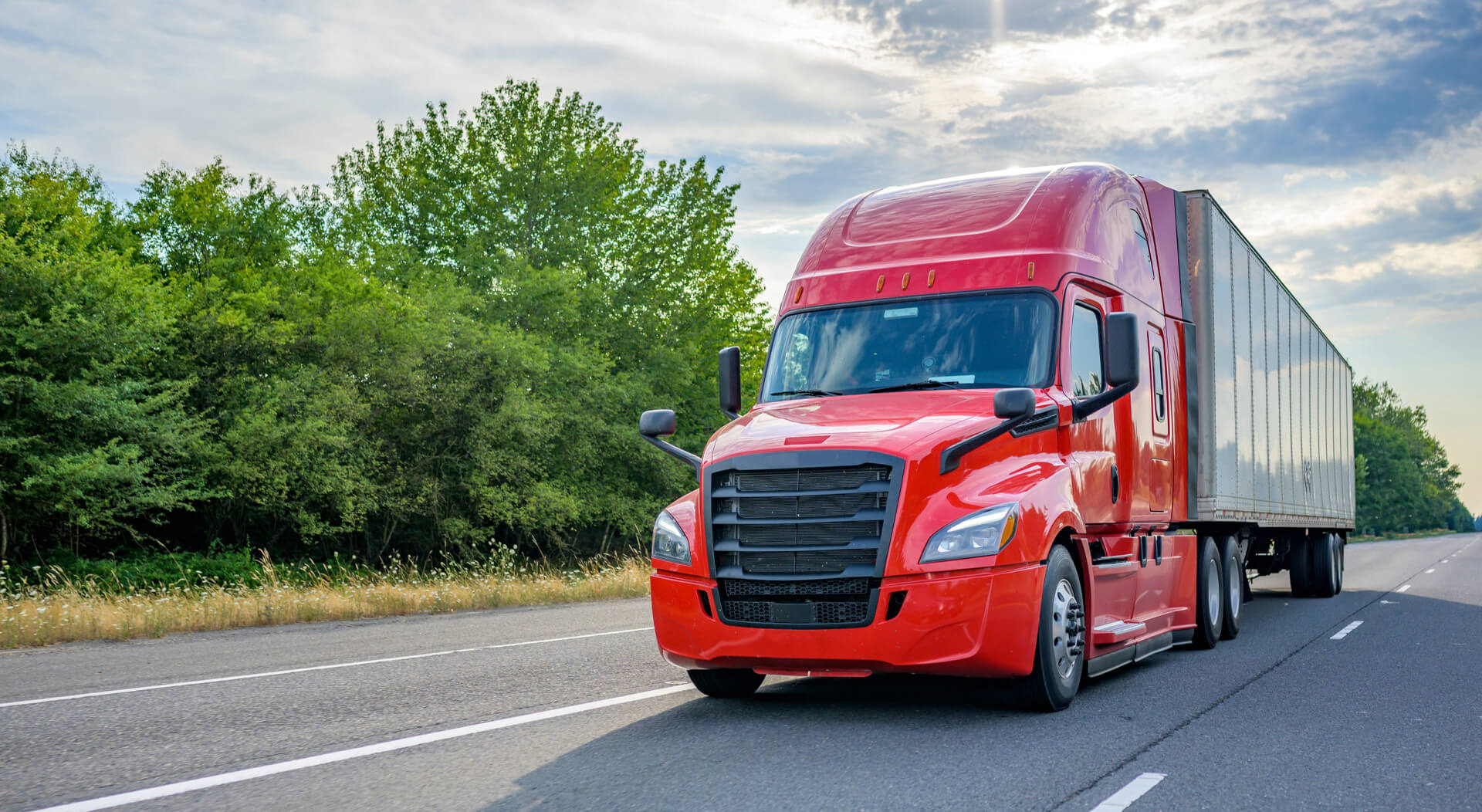 Do you want to start a fleet or hauling business? Are you wondering which truck configuration is perfect for you? Both straight trucks and semi-trucks, which are made of a truck tractor and trailer, can fit your hauling needs. How do they differ? That is what you are about to know. 
In 1896, Gottlieb Daimler, a German inventor built the first truck. It was a straight truck with a belt drive. The belt drive operates with 2 forward speeds and 1 reverse. It is powered by a 4 hp engine. In 1898, Alexander Winton, an American automobile manufacturer, needed a truck to deliver cars in different states. After modifying a flat cart, Winton attached it on top of a truck that allowed hauling one car at a time. From then on, trucks have evolved according to usage. The forklift was invented in 1906. Tow trucks were conceptualized in 1916. Today, the United States ranks 2nd as the largest truck manufacturer in the world.
What is a Straight Truck?

A straight truck is a type of truck with axles, cab, and container connected on the same frame. They are also called:
Box truck

Cube truck

Cube van

Rolling toaster

The height of straight trucks ranges from 6 feet to 8 feet and their length ranges from 10 feet to 26 feet, while the width ranges from 8 feet to 12 feet. They can haul loads from 12,500 to 33,000 pounds. 
Straight trucks are commonly used for local hauling services. It is because they are easier to drive even in narrow streets. Their most common freight is appliances, boxes, furniture, and local goods. 
There are a variety of trucks we see on the road that can be considered straight trucks. These include boxed vans, concrete mixers, dumpster trucks, garbage trucks, pickup trucks, and U-hauls. Some dump trucks are classified as straight trucks. It is because their beds are attached to a single frame with the cab. 

What is a Semi Truck?

A semi-truck is a combination of a tractor and a trailer. They are called semi-trucks because the trailer does not have front wheels. As such, they have been technically termed semi-trailers and eventually called semi-trucks. It is only the tractor that has an engine and the trailer cannot move on its own. Semi-trucks are capable of towing one or more semi-trailers. 
Other terms for semi-trucks are:
18-wheelers

Big rigs

Semis

Semi-tractor-trailers

Semi-trailers

The height of a semi-truck ranges from 12.6 feet to 13.6 feet. Its length ranges from 28 feet to 53 feet, whereas its width ranges from 8 feet to 12 feet. A truck tractor can haul loads from 20,000 to 80,000 pounds. 
Semi-trucks are divided into 2 big categories – day cabs and sleepers. Day cabs don't have sleeping areas. They are used for short-distance hauling and their drivers typically go home every day after the trip. Sleepers are semi-trucks with sleeper berths because they are used for long trips. Sleepers commonly haul cargoes between states and travel for days, weeks, or months.
The most common example of semi-trucks we can see on the road are:
Car hauler

Conestoga 

Double drop

Dry bulk

Dry van

Dump

Extendable double drop 

Flatbed

Hopper-bottom

Intermodal chassis

Lowboy

Reefer 

Side kit trailer

Single drop deck 

Specialty trailers

Step decks

Stretch double drop 

Stretch Removable Gooseneck (RNG)

Stretch single drop deck 

Tanker
What is the Difference Between Straight Trucks and Semi-Trucks?

In general, a straight truck is a one-piece unit with a single chassis while a semi truck or tractor-trailer has two parts requiring two or more chassis. Here are some notable facts to further compare the two.

Capacity and Dimensions

Straight trucks are typically smaller than semi-trucks. They are classified as Class 7 vehicles and can haul loads of up to 33,000 pounds. Semi-trucks on the other hand, are bigger. They are higher, longer, and wider than straight trucks. They are classified as Class 7 or Class 8 vehicles and can haul loads of up to 80,000 pounds. 

Chassis

A straight truck has a single chassis where the cab, cargo box, and sleeper are attached. This makes it easier to drive and maneuver straight trucks than the semis. Its downside is having less cargo to handle and weight to haul. On the other hand, a semi-truck has two or more chassis – one for the cab, and the other for the semi-trailer. As such, a straight truck has an unremovable trailer because they are attached to one frame, while a semi-truck has a semi-trailer that can be removed because they are attached to different frames. 

Fifth Wheel

A fifth wheel is a hitch allowing a cargo attachment on a cab. Straight trucks don't have a fifth wheel. This is simply because the cab and cargo box are already attached. Semi-trucks commonly have fifth wheels for the cab to accommodate hauling the semi-trailer, which cannot move on its own. 

Fuel, Maintenance, and Repair Costs

The simplicity of design of a straight truck makes it a perfect investment for people looking at lower maintenance costs. Although its hauling capacity is limited, it uses less gas and major expenses on maintenance and repairs. Semi-trucks require higher maintenance fuel and maintenance and repair costs because their engines are bigger and they have a higher hauling capacity compared to straight trucks. But when it comes to flexibility, their cargo rooms can haul any type of load at higher weights. 
Ready to start or expand your trucking business? Check out the best deals on straight trucks and semis at UsedVending.com. You can also sell your used trucks for quick cash through our platform. Call us on (601) 749-8424 for assistance.