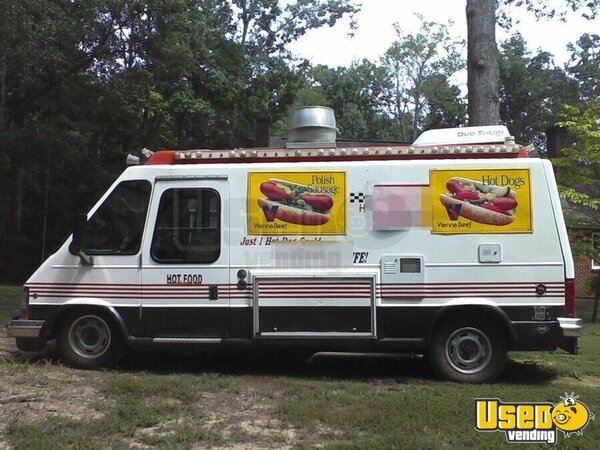 1991 - Chrysler Custom Built Food Truck!!!
This food truck is set up for hot dogs, nachos, pulled pork sandwiches, brats, snow cones and more. It is in great condition - everything operates and it has new tires. See details for features / equipment.
$31,900. Virginia
More info...
This great food truck has 15,000 miles on its engine.


Includes:



48" Flat Top Griddle,
3 compartment sink w/ soap dispenser,
2 -13"x22" electric food warmers,
2 door under counter refrigerator unit,
6 interior electric receptacles,
Lots of interior storage,
Onan 7000 watt generator and much more!
---
Prior Equipment Questions...
Does the van have an automatic transmission and does it have A/C?
What is the make and model of this vehicle? Thanks BTW..
Have Questions? Have Questions about this item, its condition or features?