6 Expert Tips on How to Prepare Your Food Truck for Summer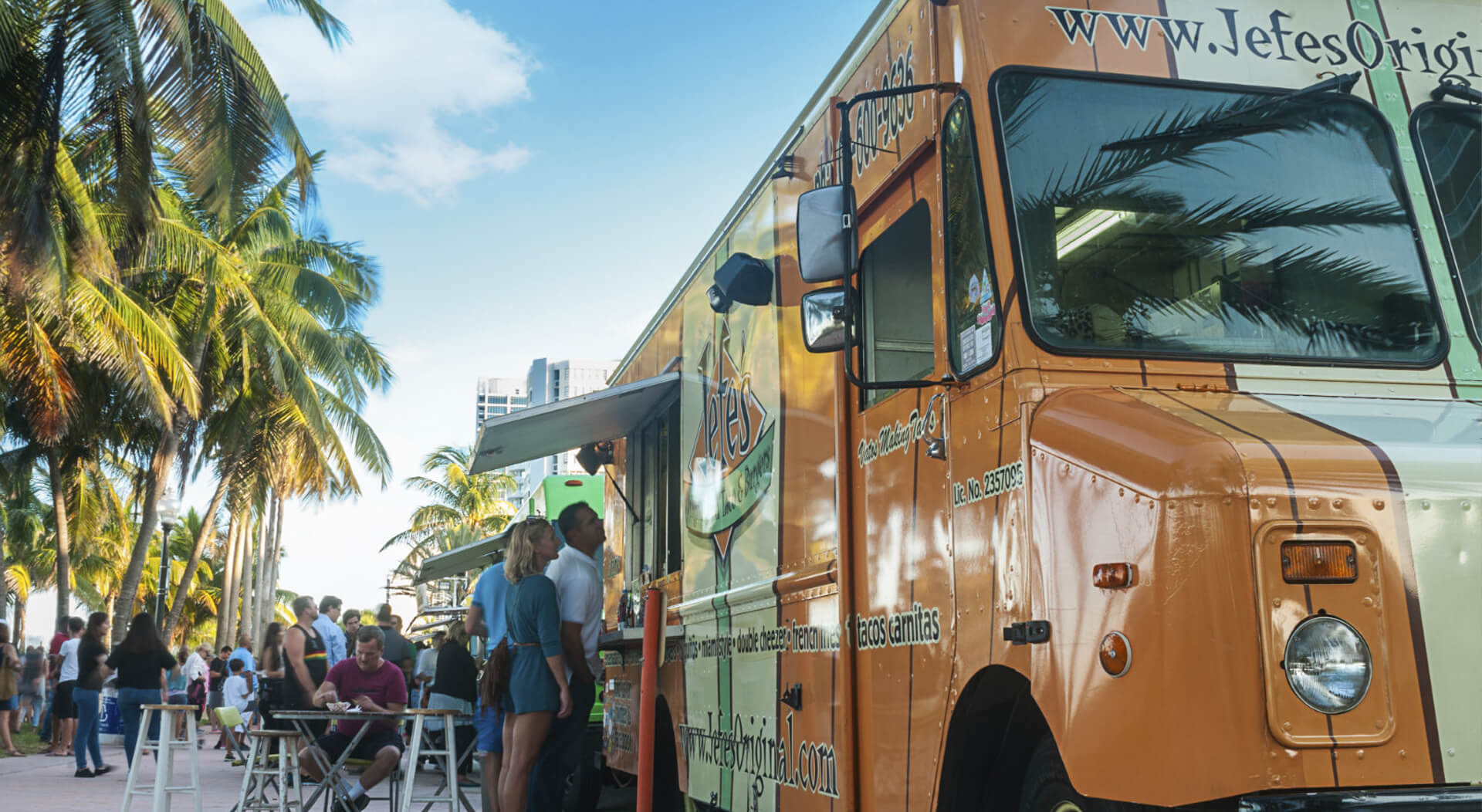 The summer period in America is the best time of the year. But is it the best time for your food truck business? It is if you maximize the opportunity. During this period, most people go outdoors for some fun activities. This means more sales for your food truck business. But, an absence of knowledge on the necessary preparations for this season will let you down. Faulty refrigerators can cause food spoilage. A hot working area can make you and your staff easily irritated. These are only a few examples of the scenarios you don't want your business to encounter.
Summer in America

In the US, summer is the best period of the year. During this time, the high air temperature combines with the humidity. It creates the most comfortable climate. It begins in June and ends in August. 
Summer months are also filled with national holidays. These are Memorial Day, Independence Day, and Labor Day. People take advantage of this period to go out. Picnic, strolling in the park, and swimming are common activities during this time of the year. It's also a good time for sports activities like volleyball, basketball, and many more. People use this time to bond and hang out with friends.   
However, there's always another side of the coin. Summer can also be an unfortunate event for some. Heatstroke is the most common illness during this time. It is a condition wherein the body overheats because of exposure to high temperatures. Fatigue, weakness, and muscle cramps are the most common symptoms of this illness. Hence, the blazing heat brought by the summer season is something we all should prepare for.

How to Prepare Your Food Truck for Summer
Stay in shaded areas

A shaded area can reduce the amount of sunlight striking your food truck. This then reduces the amount of energy that the food truck absorbs as it re-radiates into the air. 
The best area to park is under the shade of trees. Trees cool the air by the process of transpiration cooling. Through their leaves, trees release water into the atmosphere, which cools the air temperature. 
You should also consider installing an awning. An awning is a secondary covering that can be attached to the food truck. It extends the area covered by the sun. 

Reduce your consumption of electricity and be eco-friendly

Reduce your consumption of electricity. Electrical current flows are the main culprit for heat production. The collision between electrons generates heat. You should turn off appliances that you can go without and reduce the consumption of those that are truly necessary. 
Make it a habit to turn off appliances that are not in current use. By following this tip, you can reduce operational costs while helping the environment. Make sure that all your appliances are well and working. For instance, the last thing you want to worry about is a faulty refrigerator. Your food storage must always be in good condition. Faulty appliances are dangerous and they consume more energy. 
You might want to read this article on How to Choose the Perfect Refrigerator and Cooler for your food truck.

Consider getting an upgrade

Maybe it's time for an upgrade. Consider using metal and polycarbonate storage containers. This helps maintain the ideal temperature of your food. There are also a lot of energy-efficient appliances in the market. These appliances do not only reduce your electricity consumption, but they also minimize the emission of greenhouse gases. Greenhouse gases are responsible for the leading environmental problems like climate change and global warming. 
You might also need to consider buying a solar-powered fan, which can help the air circulate. And if you think your truck is already too old and due for a replacement, it's time to browse for better units. 
You can find amazing deals at UsedVending, including a huge list of food trucks and mobile business trucks for sale.
Stay hydrated

Make sure to check on your employees if they have an adequate supply of drinking water. You may also consider storing cold towels to freshen up yourselves if the heat is extreme. Cold towels help regulate body temperature when damped on the skin. You'll always be moving around the truck so make sure to wear clothes that are loose and cool on the feeling. Your body temperature affects your mood. In turn, your mood affects your productivity. These tips will help you through the scorching heat caused by the season.

Increase your marketing efforts

Take advantage of the season. Most people spend their time outdoors during the summer. You must park in populated areas and keep yourself updated on upcoming events and festivals. 
During this time, use social media more to market your business. For instance, you can encourage customers to post about their purchases on Facebook using your brand's own #hashtag. Instagram has been a helpful platform for food businesses as well. Photos across this social media do not only excite people's taste buds, but they also entertain. 
Another thing, make sure that your food truck is not difficult to locate. Always tell people where your next location will be and create publication materials that are interactive and fun. 

Introduce a summer menu

Colorful burgers, giant hotdogs, and frozen smoothies? Why not! It's fun to have something new once in a while. Seasonal items have always been a trend. Do your research on what's hit and then come up with your summer menu. 
Make sure to prepare ice-cold drinks for your thirsty customers as well. Have a play with the beverages on your menu. Do not stick to those bought in the market. Buying an ice cream machine is also an awesome idea. It's summer after all, a time to be playful and to have extra fun!
Check out these Highly Addictive Ice Cream Truck Menu Ideas for inspiration.

The Bottom Line

Summer is the best time of the year for most Americans and the best time for any food business. The key to maximize the opportunities during this time is readiness. Thus, make sure that you prepare months ahead of summer, so when the food truck season begins, your game is on!