The Success of Traveling Food Trucks Amid Pandemic Mess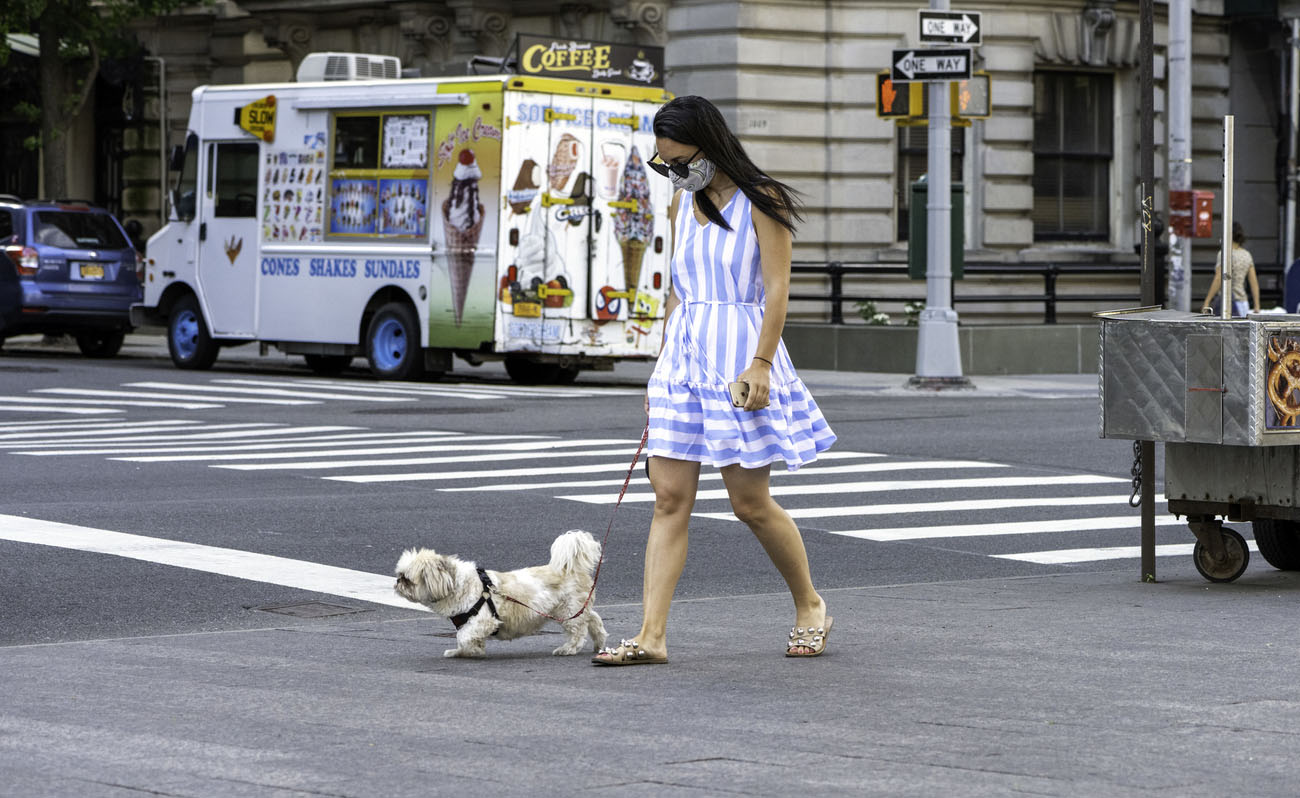 The global pandemic significantly affected several businesses in different industries, including restaurants and other food services. This is because people were encouraged to stay home to mitigate the contagion, entailing some food establishments to temporarily close as their market immensely decreased.
What is notable, however, is that food truck businesses seem to thrive despite the mess that the pandemic has brought forth. This might be why they are considered as the solution to revive the restaurant and food service industry. In line with this, it is a good idea to take a closer look at what contributes to the success of this food service business.
Why Food Trucks Are in Demand
Food trucks conquering the American streets can be traced back to 2008. And because of this year's worldwide epidemic, the need for outdoor dining options has increased, making way to the Food Truck Boom 2.0. Aside from that, here are some of the other reasons why mobile kitchens are in demand these days.
Mobile Orders and Payments
One of the reasons why food trucks continue to generate a positive revenue during this time of global pandemic is because their business model is appropriate with the current situation. More and more food trucks are now offering mobile orders and payments that greatly support the call of the government to stay home or implement social distancing whenever they are out in the public in an attempt to protect themselves from contracting the virus.
With mobile orders, all that food truck patrons need to do is to download a mobile app where they can know when the food truck is scheduled to be within their vicinity, as well as the menu that they offer. It is also through this mobile app where they can place their order, ready to be picked up by the time they have specified. More often than not, a payment gateway is already integrated into these mobile apps, allowing customers to pay for their orders seamlessly once they pick up their order. As a result, there is no direct interaction between the person manning the food truck and the customers, minimizing the risk of spreading the virus.
While brick and mortar restaurants can also leverage mobile order and payments, the location of their store is sometimes far from the ordering customer, making this option inconvenient. This is where a traveling food truck becomes more advantageous because they can be near their customers, paving the way for a nearer pickup location.
If you're a food truck owner, you can read our article on How to Enable Online Ordering Options for Your Food Truck.
Delivery
Aside from mobile orders and payments, food trucks now also cater to delivery services to cater to the needs of their customers who are unable to pick up their orders because they cannot go out of their homes due to various reasons. The location of traveling food trucks make it convenient for them to hand over the orders of their customers right at their doorstep within a couple of minutes, particularly if they are already within the vicinity. This fast delivery time is what sets a food truck delivery service apart from the delivery service of brick and mortar restaurants.
Constantly Updated Menu
In running a brick and mortar restaurant business, you have the liberty of updating your menu from time to time to constantly pique the interest of your patrons. However, your regular customers may prefer your signature dishes which makes menu updates challenging.
On the other hand, in running a traveling food truck business, you can create a unique menu and have it updated based on the preferences of your customers in a certain location.
Here are some of The Most Profitable Food Truck Items.
Collaboration with Local Businesses
People who are immunocompromised, as well as the elderly and the children, are more vulnerable when it comes to being affected by the virus. For this reason, they are the people who are highly encouraged to stay home instead. However, there are certain households composed of only immunocompromised individuals, only senior citizens, or a single adult with children. In this case, no one in their households is fit enough to go out and buy their necessities such as food supplies.
This is where traveling food trucks are beneficial because some of them partner with local businesses to ensure that the needs of those who cannot go out of their homes are still met. For instance, some traveling food trucks rent out their trucks to local grocery stores, making it easier for people not only to buy ready-to-eat food but other essentials as well.
Effortless Marketing
With the global pandemic, businesses need to cut down on their costs to keep their enterprise afloat. It is often the case that one of the aspects, where they reduce business budget, is on their marketing campaign, particularly to allot their finances to cover other overhead expenses.
Again, this is where food trucks seem to be more advantageous because the vehicles that they use is already a mobile advertisement, promoting their business to people everywhere they go. Even if they cut down efforts on other marketing campaigns, people still get to know about their services because their vehicles are already highly visible to their target market.
Unique Business Model
There is just something about food trucks that give off a trendy vibe. Not only this but with a food truck, you will be able to take your food to almost any location that allows you to park your kind of vehicle. It can also be that your ultimate goal is to put up a brick and mortar restaurant sometime in the future, such that having a traveling food truck business will allow you to test your concept.
Final Word
It can then be deemed that traveling food trucks continue to thrive despite the pandemic because of their business model that proves to be appropriate during this situation. For one, they cater to mobile orders and payments, as well as deliveries, which greatly supports the effort of people to stay home. In doing so, they still pique the interest of their customers through their unique and constantly updated menu.
During this trying time, there are food truck services that collaborate with other local businesses to be able to cater to the demands of their customers. In addition to this, they can also effortlessly promote their business because their vehicles already say a lot about what they can offer. This is one of the most remarkable concepts that help food trucks stay afloat amid this pandemic mess.
The pandemic might have forced the world to change its ways but has brought great opportunities as well. If you have been dreaming of starting your own food truck business, the right time is NOW!
To help you get started, UsedVending has the largest selection of good quality used food trucks and mobile kitchens. Check them out!