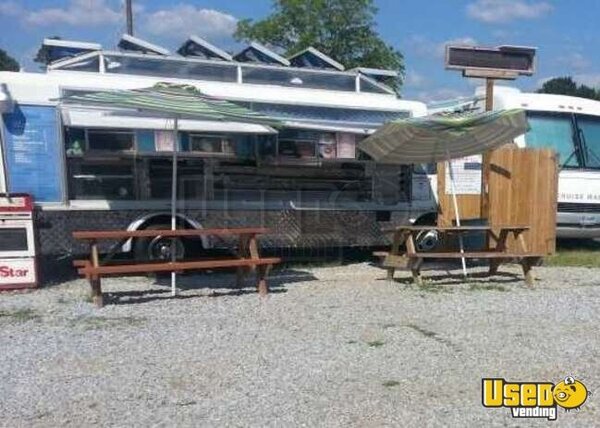 1986 - Roach Coach Food Truck!!!
This is a roach coach style (opens on sides) food truck that can be used for all types of cuisine. It is in great running condition and has been recently painted to improve appearance and has been equipped with the necessary outlets to run 110volts for microwaves, appliances, etc.
$27,500. Mississippi

More info...
This food truck has 85k miles on the engine.


Includes:



16x8 prep shed with water heater,
refrigerator,
9 ft stainless 3 sink setup,
2 stainless steel tables
---
Have Question? Have Questions about this item, its condition or features?