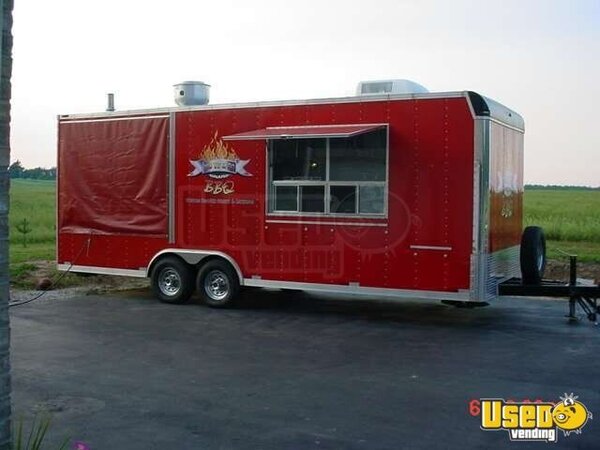 24Ft. Doolittle Ole Hickory Pit Smoker BBQ Concession Trailer!!!
SOLD

Used to sell BBQ, hot dogs, briskets and all smoked meats. It was used for appx 800-1000 hours and is in very good condition. Trailer has rooftop a/c. Has lots of cooking equipment including an Ole' HIckory pit smoker. See details for list of equipment and features.
WAS: $37,950

NOW $33,825. Eaton, Indiana.
CLICK on "MORE DETAILS" for PICS & FEATURES!!!


SOLD





More info...
FEATURES:
8 foot ceilings 60 amp service 220 v 200+ foot cord.
7500 kw Generator(propane) Has twin 100 # and twin 30# tanks
capable of cooking 60 Boston butts same time.
model of Smoker EL_EW.
Trailer has AC , Auto smoke evacuator, gallon fresh 30 gal gray water cap.
4 bay sink 3 refer units, large holding oven all NSF equipment.
---