6 Surefire Ways to Attract Customers to Your Mobile Business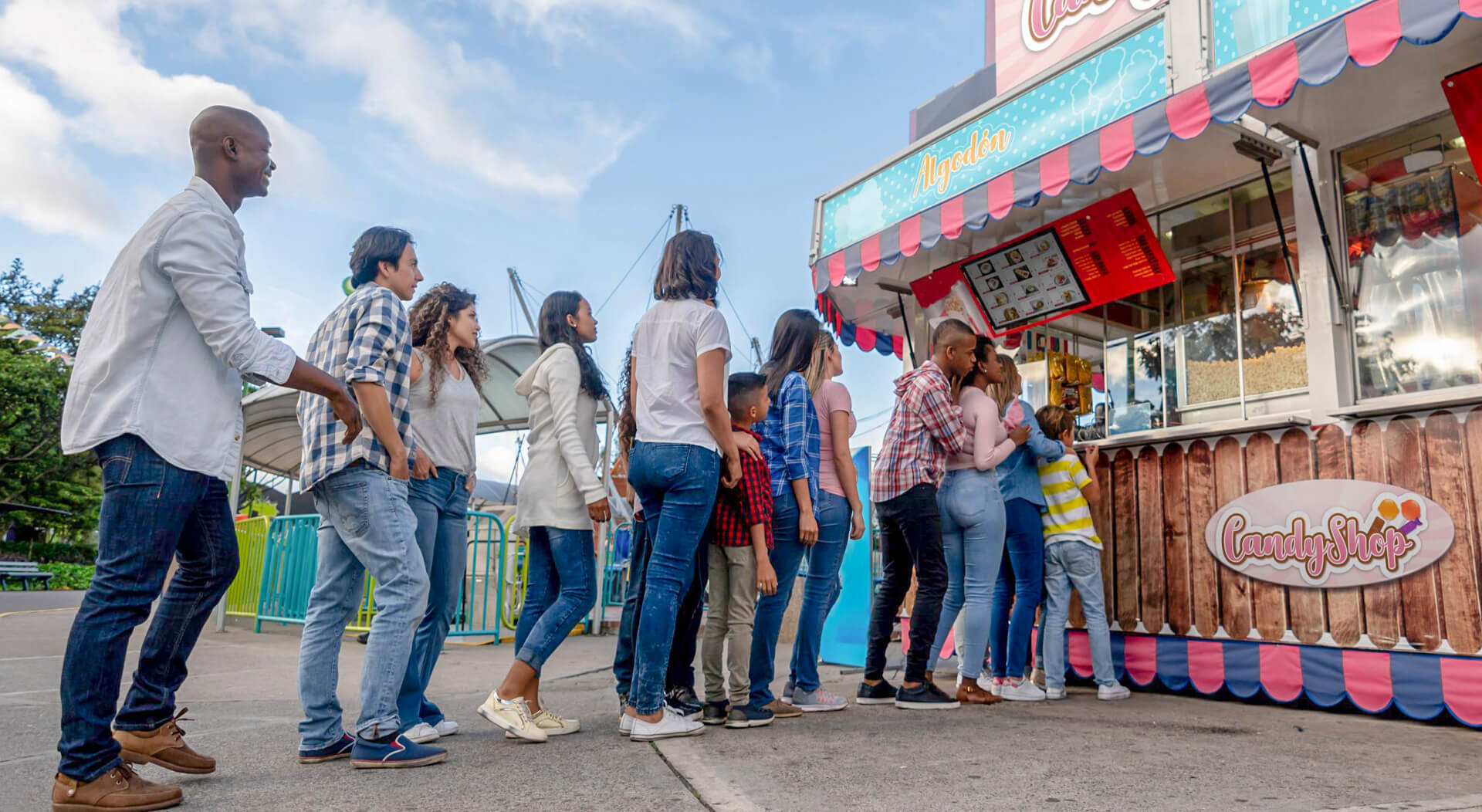 Every business wants to attract customers. Every business wants to grow. That is why in any venture, you will need to have a well-defined marketing plan. Among mobile businesses, the competition is very stiff in the United States. In fact, there are around 26,228 food truck businesses in the US as of 2021. 
Besides food trucks, other money-making ideas like auto-detailing, barbershops, hair salons, cleaning services, flower shops, handymen, laundry, photography, pet grooming, etc. have become popular mobile concepts. 
So, what are surefire ways to attract customers to your mobile business? We've got you covered!
Advertise and Promote Your Business

Your mobile business will not attract customers if you don't advertise. Publish ads in business magazines, community newsletters. local newspapers, etc. Call people on your contact list to spread the good news about your mobile business. Or you can send out emails to potential clients within your community. Participating in community service operations is also a form of advertising. As local TVs and news reporters cover them, your mobile business will be exposed to the public. 

Ask for Referrals

Did you know that referral marketing is among the most effective strategies? People always rely on colleagues, family, and friends to recommend products and services. Among mobile businesses, word-of-mouth can result in long lines within a community. Especially if your offerings are something valuable to your target market, they can attract other customers to patronize your mobile business. So, ask for referrals! Ask your friends and neighbors to endorse your business. Request your current customers to bring in people who are close to them, too.

Build and Maintain Your Brand's Identity Online

There are 7.9 billion people in the world today, of which around 4.33 billion are social media users. This means that more than half of the world's population goes online and uses social media to connect to the world and do business. That is why it is important for a mobile business to establish an online identity to attract customers. 
The first step is to create a business website. A business website increases your chance of being seen online. It controls people's searches through SEO tactics. It also allows you to reach out and talk to your customers online. Next, leverage your  social networking platforms. Creating social media pages is free. There are lots of Facebook marketing strategies you can use to attract customers to your mobile business. Register your business to online business listings like Bing, Foursquare, Google My Business, Yellow Pages, and Yelp. They can rank your mobile trucks higher on local searches. It will also be smart to enable online ordering as deliveries and pick-ups are the rising consumer trends today.
Keep Expanding Your Network

Building relationships with possible partners and other people or organizations can also help attract customers to your mobile business. Participate in fairs and industry events. Partner with complementary businesses. Both of you can grow your customer base by working on a two-in-one strategy. Remember that two heads are always better than one. 
Interact in discussions, educational sessions, social media conversations, speaking engagements, webinars, and workshops. These are great ways to promote your expertise and build a reputation in your industry. Take part in community events and support a good cause. Modern consumers tend to be more attracted to socially responsible businesses. You can also sponsor leagues and sports events for free publicity. Once your name is up there in one of the sports event's tarpaulin, people will get to know your mobile business and be attracted.

Offer Discounts and Incentives

There are common words that people love to hear. They love the word "FREE", plain and simple. Offering freebies to get a regular, when you bring a friend, 2-for-1, or BOGO deals can definitely attract customers. 
Everyone typically wants to be "in." So, "exclusive" is another word that attracts customers. Offering exclusive deals for first customers, invited locals, member's circles, etc. will attract customers to become one of the selected crowds. 
Another word people love is "best." Among food trucks, which do you think sounds better – gourmet burgers or the best gourmet burger? Best is a sacred word among customers. It means something truly great for them. 
Alternatively, you can also offer discounts and services during holidays and special occasions, especially when you are about to celebrate the anniversary of your mobile business. A free coupon or sample can also serve as a nudge or reward to attract new customers. 

Spruce Up Your Mobile Truck

Your mobile truck serves as your front store. As such, it should give customers a good first impression. To attract customers, you will need to creatively showcase your offerings as visually enticing. Keep your mobile store clean, organized, and well-maintained. 
A great mobile truck concept can mean the difference between customers lining up or losing them to your competitors. Make your signage highly visible to the traffic's eye. Create an alluring message out of this signage to connect with your target customers. Stimulate their senses to make a connection of why they need to go to your mobile store and the values you can offer. 
Color has a great influence on people. Spruce up your truck with light colors that relax the eyes. A consistent color branding can also make you stand out. Smell triggers emotions and memories. If you offer food, let the flavor invite people within your surroundings. If you offer other items than food, a pleasant and subtle smell of freshly cut organic materials or woods can do. 
Finally, liven up your mobile truck with lights and music. They can influence people's mood and their buying decisions. Choose music that is relevant to your store's concept. 
And that's it! 
But just in case you've followed the aforementioned tips and still can't get the expected number of customers for your business, you might need to go look for another niche. 
Check out our Top 10 Money Making Mobile Business Ideas That Do Not Sell Food and read How to Start a Mobile Business in America (The Right Way). 
You can easily find a mobile truck with UsedVending, too. We have a wide range of custom-built mobile business trailers. Plus, you can also sell your old truck through our platform for quick cash.
Contact us today!