How to Start a Profitable Shaved Ice Truck Business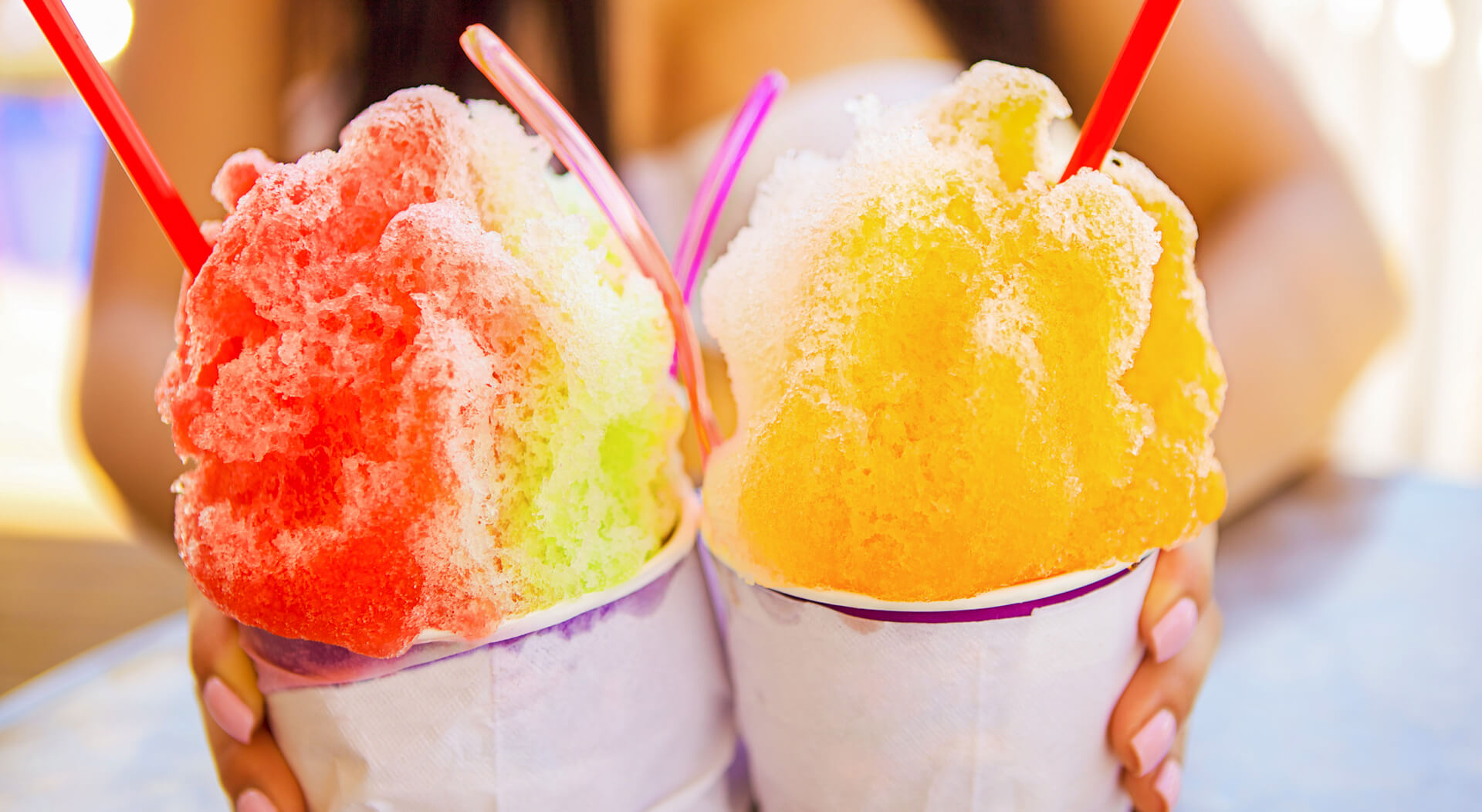 Here comes summer! Which means beaches, ice cream, popsicles, and shaved ice? 
Yes, shaved ice! 
How joyful it is to indulge in a refreshing mix of finely crushed ice with sweet condiments or syrups. Oh, how delightful it will be when topped with ice cream, nuts, and other goodies! Did you know that shaved ice is one of the oldest desserts in the world? Even today, 49% of food service cuisines include shaved ice on their menu. 
Let's take a look at how to start a profitable shaved ice food truck.
History of Shaved Ice

In 27 BC, the Roman Emperor Nero sent his slaves to collect snow on nearby mountains. He will flavor the snow with fruit and honey mixtures and have it as a dessert. This is the first-ever dessert recorded in history. During the Heian Period of Imperial Japan, "kakigori" was an exclusive and rare dessert among royalties. They were shaved ice desserts mixed with milk, mung beans, and sugar. Japanese immigrants worked at the pineapple plantations in Hawaii during the mid-1800. They used their tools to shave flakes of ice from large blocks of ice and coated them with fruit juices. They became popular on the island as ice shave. As shaved ice became popular in continental America, variations like snowballs and snow cones sprouted. 

Shaved Ice Flavors

Shaved ice has been a popular refreshment among kids, teenagers, and adults. Shaved ice trucks are a hit during the hot summer months. For those counting calories, they are not necessarily healthy desserts, but they have lower calorie counts than ice cream and yogurt. People can also find something that fits their nutritional needs and taste among different shaved ice flavors. 
There is a long list of shaved ice menu ideas. But among the most popular ones are:
Banana

Black Cherry

Blackberry

Blueberry

Bubblegum

Cake Batter

Candy Apple

Cherry

Cherry Cola

Chocolate

Coconut

Cotton Candy

Egg Custard

Grape

Green Apple

Ice Cream

Lemon Lime

Mango

Margarita

Passion Fruit

Peach

Pina Colada

Pineapple

Raspberry

Red Cherry

Red Hawaiian

Root Beer

Strawberry

Tutti Frutti

Watermelon
How to Start a Shaved Ice Food Truck Business

Thinking of starting a shaved ice truck? Here is a guide on how to start your mobile business!

1. Appreciate the industry first

Among American food trucks, shaved ice may be the ones with the lowest capital. The most significant part of your investment will be the ice shaving machine, freezer, and the truck itself. Such desserts are served in conical papers or plastic cups. 
Because of their popularity during summer, most companies offer shaved ice franchises. Among the popular shaved ice franchises in the mainland are: 
Hokulia

Kona

Ohana Bros

Tikiz

Wanna Chill

Typically, a shaved ice truck earns $100 to $2,000 per day. Most shaved ice trucks earn well during the summer months – from May to September. Although recent reports show that the business is also stable during springtime. Weather should be a strong consideration when looking for a location for your shaved ice truck. Places with regular warm sunny weather can bring out patrons. You will also need to avoid locations with frequent rain. Beaches, community centers, concert venues, parks, and stadiums are some good places where you can sell shaved ice. 
Here are other Expert Tips on How to Prepare Your Food Truck for Summer.

2. Create a concept for your shaved ice business

Except for if you intend to get a shaved ice franchise, you will need to create a unique concept for your shaved ice truck. There are lots of flavors that you can offer on your shaved ice menu. But you should choose a unique house specialty to make you stand out. Offering a dozen shaved ice flavors is recommended. Lining them up in colorful bottles goes well with good music. Colorful displays and good music commonly attract customers. 

3. Create a business plan

Every business should start with a feasible plan. This will serve as the owner's guide on how he or she will run the food truck and position its growth. A shaved ice business plan should contain the following: 
An executive summary that defines your business, concept, manpower count, menu, payment terms, target locations, and type of ownership. 

A budget plan that estimates your startup capital and operating costs. This comes with a financial forecast on how you are going to sustain your business and target an income of at least 30% of your total sales. 

A marketing strategy showing how you will drive customers to patronize your offerings. This includes your plan on creating a

business website

and social media pages to establish your online presence. It also includes networking with colleagues, family, friends, and neighbors to share the good news. 

You might want to read these helpful marketing guides:
4. Get the necessary insurances, licenses, and permits

The licenses & permits that your shaved ice truck needs depend on the location where you will operate. As a business, you would need to get a one-time registration for an Employer Identification Number (EIN) with the IRS online. This is your permanent tax ID for the business. You will also need to obtain a business license in the local government unit of the place where you will operate. This goes side by side with a seller's permit to collect, pay, and report sales taxes. You will also be required to get a fire and health clearance to assure the safety of your business operations. Of course, as a food truck, you will need updated vehicle licenses, parking, and zoning permits. The basic insurances required for your shaved ice food truck are a business owner policy, commercial truck insurance, and worker's compensation policy. 
Learn more about Food Truck Licenses and Permits here.

5. Secure financing to buy your food truck and equipment needs

The easiest way to secure financing for your shaved ice truck is to borrow money from family members or close friends. But you can also avail of commercial truck financing and small business loans to fund your capital. Once you've raised the amount you need, you can then buy either a new or used food truck and the equipment you will need to start a shaved ice business. Most food trucks can get started with a capital of $50,000.
But before signing up for a loan to buy a new truck, better check out our listings at UsedVending first! We have dozens of listed food trucks for sale. You might find a preconfigured shaved ice truck that is within your budget so you can start your business right away. 
Contact (601) 749-8424 for immediate assistance!