How to Find Dump Truck Work for Your Trucking Business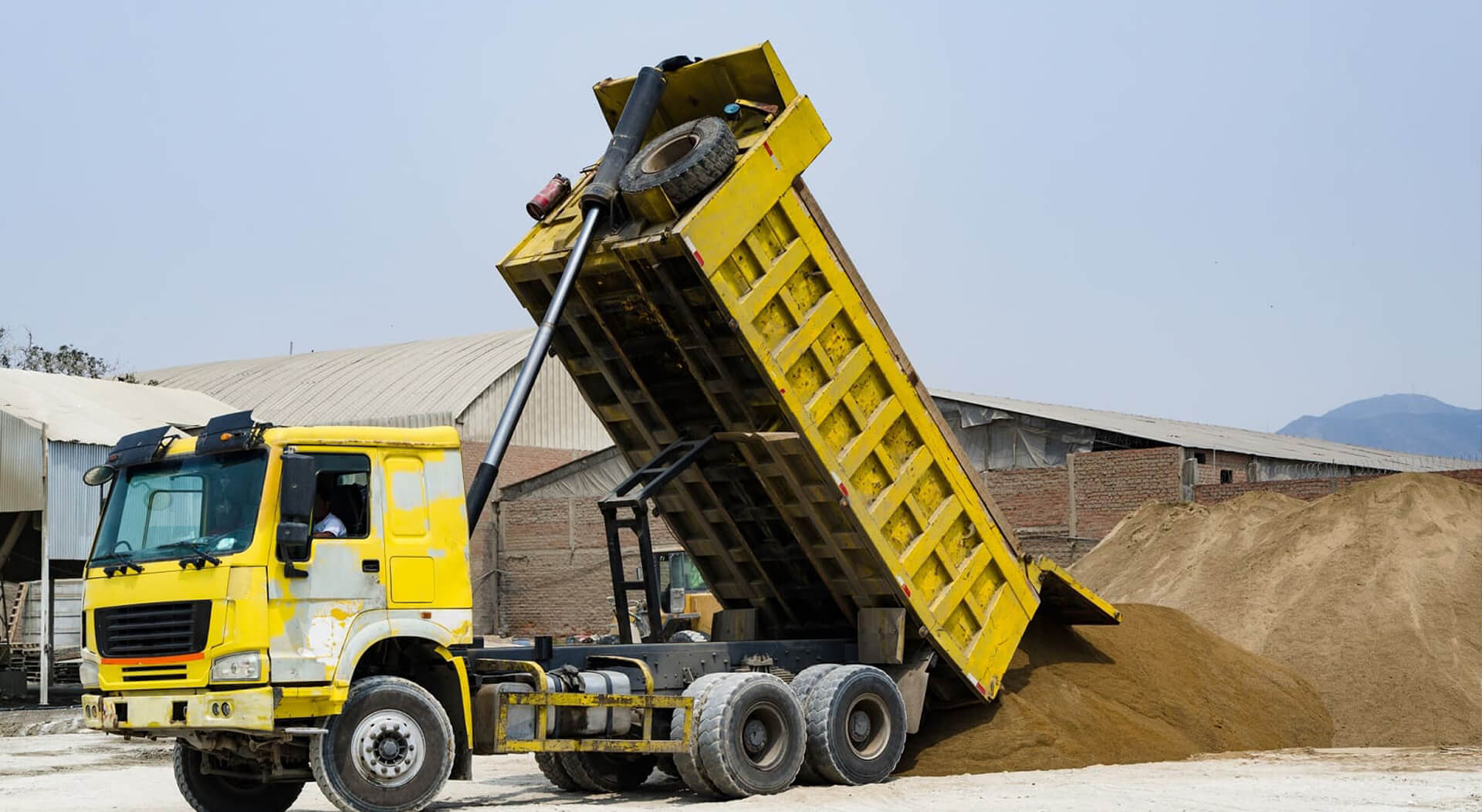 There is a great demand for dump truck work in the world today. This is because of major factors like the advancements and new technologies in the industry, plus the growing needs for earth metals and natural resources. 
In the United States alone, the market revenue of dump trucks has reached 48.7 billion in 2020. Because of its popularity, most global truck manufacturers produce their own dump truck models. Among the most notable brands are:

However, if you are considering building a start-up dump truck business, acquiring a truck that fits your requirements is only the first step. The more challenging part is how to find trucking contracts and clients to keep your business running.
You may need to find a niche market, which is not filled with huge competitors.
Dump Truck Niche Markets

There are different assortments of dump trucks according to types and configurations. Each design can be used in a variety of applications and may cater to a specialized market.

Construction

Dump trucks can fulfill several needs at a construction site. They can haul building materials and demolition waste. Their large sturdy tires are ideal at construction sites because they can withstand debris and sharp nails that are typically harmful to tires of regular grade. The deep and open beds of dump trucks are perfect for hauling loose materials like dirt, gravel, sand, and soil. As the box bed can be lifted through hydraulic power, it is easier to unload them at the delivery site. 
For off-road construction sites, the crawler dump truck can transport materials across soft and wet underfoot conditions. Their tracks help spread the weight evenly to prevent them from getting bogged on muddy or sandy construction sites. They are also easy to maneuver in too small spaces for a large machine. 

Industrial Mining

Industrial mining industries also have a big demand for dump trucks. Articulated dump trucks are prolific haulers of bulk mining produce across rough terrains. High-rail dumps have long been essential in underground mining to move crushed stones or track ballasts within railway tracks. 
Big-sized off-road dump trucks are perfect when digging out roads for mining as they can haul massive amounts of dirt.  Rigid-rear dump trucks work perfectly with excavators in quarrying and mining sites. While underground dump trucks are designed for hauling both hard and soft rocks in underground mining tunnels.

Moving

Dump trucks are also useful if you are moving tons of items. Homeowners can take advantage of the dump truck's open bed to haul old bedroom furniture, old gardening materials like gravel and mulch, a stack of boxes in the attic, torn-out flooring or drywalls, etc. They can conveniently bring them to local dump sites. From gardening to redecorating, dump trucks can haul heavy bags of soil or large furniture like sofas and mattresses. 

Transporting Materials

Dump trucks are natural transporters of a variety of materials. The shell-type dump gate of semi-trailer dump trucks has the biggest advantage to lay materials in windrows. This makes them ideal to haul crops, hay, and snow. Site dumpers and front tippers are the safest truck for massive hauling in confined work areas. Their capacity ranges from 1 ton to 10 tons. While transfer dump trucks can haul asphalt, dirt, gravel, and sand at maximum payload capacity without having to sacrifice maneuverability.
How to Find Dump Truck Work and Contracts

To make money with a dumper truck, you can either drive it and offer services or lease the dump truck for an hourly fee. 
Most companies pay dump truck drivers an average rate of $21 per hour. This means that they receive an above-average salary of around $43,828 yearly. Meanwhile, dump truck services cost $40 to $60 on average. This is on top of the machine rate of $150 per hour. Within a year, dump truck operators can earn an average income of $137,073. 
But still, a successful venture depends on a steady flow of projects.  Below are several ways on how to find dump truck work for your trucking business.

Advertise, advertise, advertise!

You will not be getting clients and contracts for your dump truck services if you do not promote your business properly. Ask your colleagues, family, and friends to spread the news that you are a dump truck operator/owner. Publish ads in business magazines and local publications. You can also send out emails and flyers to let your contacts and other people know about the services that your trucking business offers. If you have participated in some community service operations like disaster relief,  it may be wise to let your local TV station and news reporters know about it for publicity.

Establish an Online Identity

Today, around 4.88 billion people use mobile phones. They search for products and services online. That is why the best way to find work for your dump truck is to establish an online identity for your trucking business. 
Create a website showing your company details – address, badges, certifications, contact number, and available dump truck services. Make it easy for potential clients to communicate with you for any possible tie-ups, queries, or urgent needs. 
Linking your website to "Google My Business" can boost the discovery of your company and invite clients to deal with you. You can also augment your online presence by creating social media pages on Facebook, Instagram, LinkedIn, and Twitter. These are popular platforms where you can find a lot of potential clients. 
You can also register to truck logistic platforms. They are like load boards where you can find potential leads. To learn more about trucking load boards, read this article.

Expand Network and Build Relationships

Networking is also a key to finding potential clients for your business. Start with a drive in your local area and look for apartment complexes, commercial developers, housing projects, etc. that might need dump truck services. You can also try finding out the company working for them to see if you can have a subcontracting deal. Search for construction and mining zones beyond your town. Alternatively, you can participate in community outreach like disaster relief and goods distribution to expand your contacts.

Place Bids on Potential Clients

As a dump truck operator, you can also bid on government projects. They may entail a lot of paperwork and time but they commonly result in a long and stable contract of services. You can also offer a discount for your first client to influence them in getting your services. This, you can do best, when reaching out for referrals. 
Thinking of starting your own fleet? Visit UsedVending.com and discover the best deals on dump trucks and semi trucks for sale.