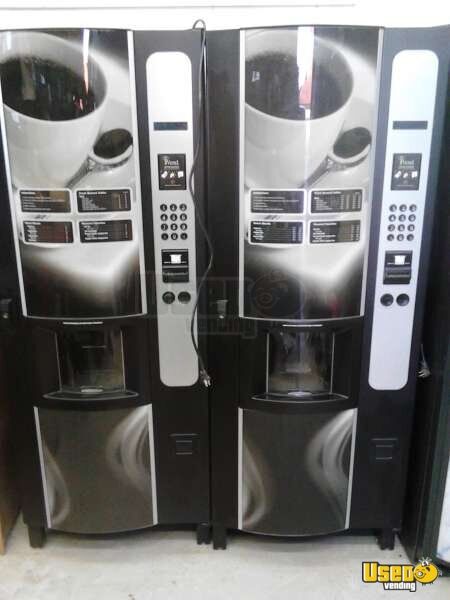 Wittern Group Electrical Hot Beverage Merchandisers for Sale in Missouri!!!
For sale in Missouri- These (2) hot beverage machines by Wittern can vend coffee, tea, cocoa, espresso, cappucinos. Seller is original owner; machines were in use for 1 years and are in like new condition. NOTE: 1 machine displays vendor door fault because automatic door is not operating. Does not interfere with customer use as most people do not wait for automatic doors to open anyway. They just open door manually and remove drink.
$3,400 ea. Missouri
Machine Minimums / Shipping Limitations

Call @ 601-749-8424 x 11
or Click on the "Request" link to E-mail for more information.

More info...
Missouri coffee vending machines for sale. These machines can do just about all the hot beverage vending your customers or employees could want. Wittern is a quality name in the vending industry.
---