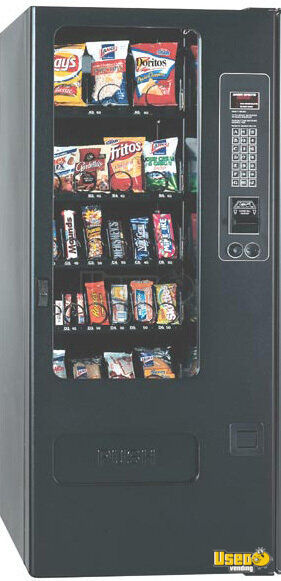 (2)- 2005 / 2006 USI Perfect Break Systems &HR23 Electrical Snack and Soda Vending Machines!!!
This is an electrical HR23 electrical snack vending machine with 23 selections and a USI electrical soda machine with 10 selections. The snack machine was in use for less than a year, the soda machine for 1.5 years. They are both in like new condition and have dollar bill validators. Shown is the picture of the HR23 snack machine.
$5,400 for both machines OR $2550 for snack machine & $3,150 for soda machine. New Jersey

Machine Minimums / Shipping Limitations

Call @ 601-749-8424 x 11
or Click on the "Request" link to E-mail for more information.

We have thousands of equipment listings!
Search below by category, zip code, distance, or keywords...
DISPLAY OPTIONS