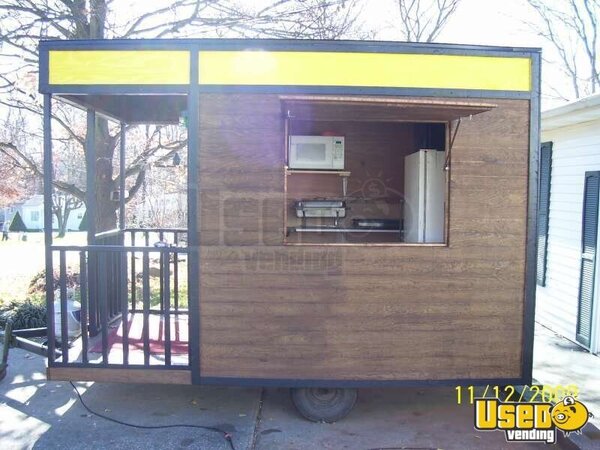 Brand New 7x12 Concession Trailer!!!
SOLD

This trailer is brand new and built by hand on a used trailer frame. On the frame is included a brand new hitch for a two inch ball and a brand new jack. The trailer itself is wooden and very detailed with custom finishing touches. It has a porch on the end with outside electrical outlet. Inside, it has its own breaker box, two 20 amp breakers, and three outlets. Each side has a countertop, with wash station on one side, four bowls total, with waste container and fresh water hookup.The serving window is four feet by three feet. There is one overhead light on the inside and two outdoor lights on the porch. The inside height of the trailer is almost eight feet, so the is plenty of space for shelving units to be added.
The entry door is a space saving pocket door. be sure to see the details for included equipment.
WAS: $6,350

NOW: $4,600. Flatwoods, Kentucky.
CLICK on "MORE DETAILS" for PICS & FEATURES!!!
SOLD



More info...
FEATURES:
* brand new vertical propane smoker
* older model upright freezer
* microwave
* mini fridge
* chafing warmer
* Wolfgang Puck flattop grill
*Crockpot
* Blender
* 4x6 banner that says "steak sandwiches, meatball subs and phillycheese steaks"
---