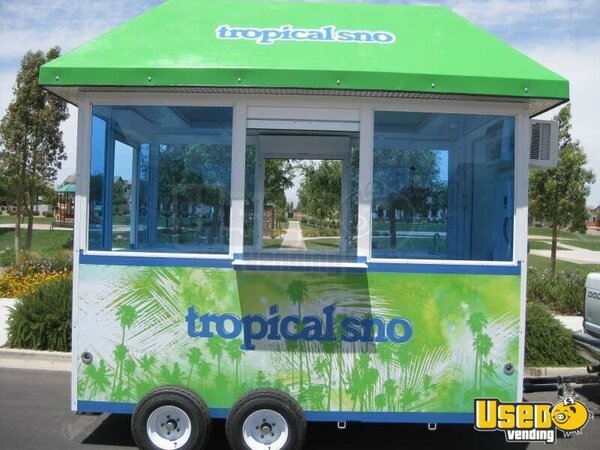 SOLD




2010 Tropical Sno Portable Concession Stand!!!
This 10 x 7 portable shaved ice stand has everything you need to get started. Has 3 roll up windows. It was only used for 4 months and is like new. See details for list of equipment and features.

$23,650. Gilbert, Arizona.


SOLD





CLICK on "MORE DETAILS" for PICS & FEATURES!!!
More info...
FEATURES:
10x7 Portable Trailer/ Building with 3 roll-up concession windows!- including AC Unit, chest freezer, small fridge, hand washing sink, 3 compartment sinks, hot water heater, 2 removable grey water tanks, 2 removable drinking water tanks, outdoor light kit, removable trailer hitch and wheels, and HIGH QUALITY R5 RIGID FOAM INSULATION (A MUST IN THE SUMMER HEAT, YOU WILL NOT FIND THIS IN OTHER TRAILERS!!)
Swan S1-100E Ice Shaver with Foot Peddle
Sharp XE-A106 Cash Register
Mini Fridge
Over 100 Tropical Sno gallon flavor packs
2 Snap-in Menu Boards
28 gallon mixing containers
70 quart bottles with pour spouts, lids, and toppers
58 Ice Buckets
2 bottle racks
Curb sign with legs (28x44)
10 posters
2 black rubber mats
5000 spoons
6000 cups
large container of napkins
1500 disposable gloves
Pull cart, towels, ice chipper, napkin dispenser, white water hose, coupons, stool, and everything else you would need!
---